ONE HEALTH BASIC AND APPLICATION
Synopsis
Despite the fact that the term "One Health" sounds new, the concept has long been recognized globally. Before the 20 century scientist noted disease interactions between animal and human, and in the 1976, Calvin Schwabe coined the term "one medicine". However, this did not include environmental health. At the beginning of the 21st century, a new term, "One Health" was coined and launched by the Quadripartite – the Food and Agriculture Organization of the United Nations (FAO), the United Nations Environment Program (UNEP), the World Health Organization (WHO), and the World Organization for Animal Health (WOAH, founded as OIE), however, this time with consideration of environmental health.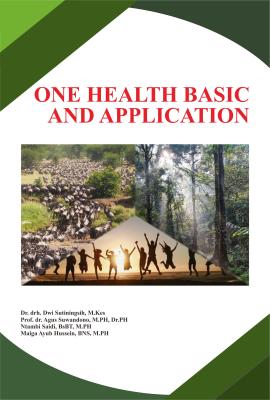 Copyright (c) 2023 PENERBIT UNDIP
License
This work is licensed under a Creative Commons Attribution-NonCommercial-ShareAlike 4.0 International License.