Solutions in Motion Insights for Social and Political Issues in Indonesia
Synopsis
Praise and gratitude to God for all His grace and guidance so that this book can be published. This book is the result of a collaboration of lecturers from various disciplines, such as Communication Studies, Public Administration, Business Administration, and Government Science. Acknowledgments to all parties involved both in writing to editing and compiling as a whole.
Uk. 15,5cm x 23cm (vi + 116)
ISBN : 978-623-413-XXX-X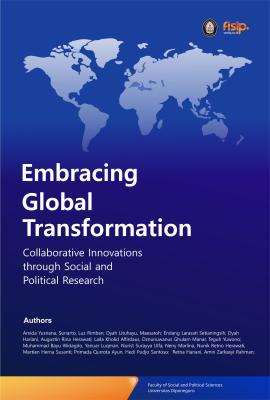 Copyright (c) 2023 PENERBIT UNDIP
License
This work is licensed under a Creative Commons Attribution-NonCommercial-ShareAlike 4.0 International License.