LECTURE NOTES PROCESS EQUIPMENT DESIGN: VESSEL AND TOWER
Synopsis
Process Equipment Design plays an important role in the designs of chemical plants and industries. In the Department of Chemical Engineering, Faculty of Engineering, Universitas Diponegoro, students are expected capable to design processes, processing systems, and equipment that required to convert raw materials into products that have added value with an analytical approach and consider technical standards, aspects of performance, reliability, ease of application, sustainability, and pay attention to economic factors, public health and safety, cultural, social and environmental.
Uk. 15,5cm x 23cm (xiv + 138 hlm)
ISBN : 978-623-417-XXX-X
ISBN e-book : 978-623-417-XXX-X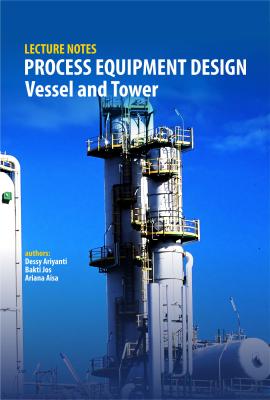 Copyright (c) 2023 PENERBIT UNDIP
License
This work is licensed under a Creative Commons Attribution-NonCommercial-ShareAlike 4.0 International License.