THE USE OF MORPHOMETRIC FEATURES BASED ON IMAGE PROCESSING ANALYSIS FOR UNDERWATER SHRIMP BODY WEIGHT ESTIMATION: Monograf
Synopsis
Food security is very important to all countries, especially the poor and developing ones. It is also reported to be very fundamental and essential due to its relation to survival. Shrimp farming is a component of food security, one of the fastest-growing forms of aquaculture, and a supplier of a very popular type of seafood consumed worldwide. It is one of the aquacultures with a significant effect on the social status of coastal communities. It is important to note that developing countries are focused on the development of aquaculture and this has a great influence on their export of marine products. This was confirmed by the report that shrimp-related products account for almost half of the total seafood products.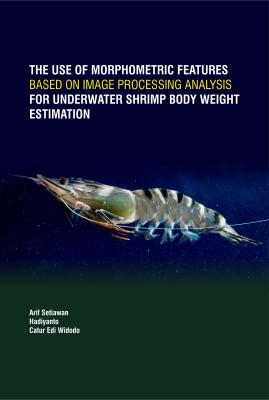 Published
January 6, 2023 — Updated on January 6, 2023
Copyright (c) 2023 PENERBIT UNDIP
License
This work is licensed under a Creative Commons Attribution-NonCommercial-ShareAlike 4.0 International License.