Aquaculture: A Compilation of Outstanding Studies
Synopsis
This book provides an overview of the various studies conducted by lecturers, who are also researchers, from Aquaculture Department, Fisheries and Marine Science Faculty, Universitas Diponegoro, Indonesia. This text is intended for students, both undergraduate and postgraduate students, and researchers. This text will also be very useful for the community as an introduction and insight into aquaculture.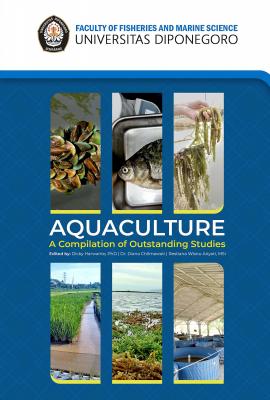 Copyright (c) 2022 PENERBIT UNDIP
License
This work is licensed under a Creative Commons Attribution-NonCommercial-ShareAlike 4.0 International License.