MANUAL IndoQCT
Synopsis
Computed tomography (CT) is an excellent tool for modern medical imaging. It is available in almost all hospitals throughout the world. CT produces 3D images with excellent image quality for patient diagnosis purposes. CT imaging is carried out very fast, in just a few minutes.
Uk. 15,5cm x 23cm (x + 128hlm)
ISBN : 978-623-417-106-8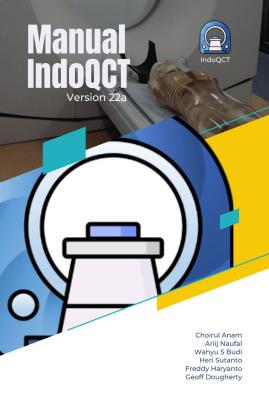 Copyright (c) 2022 PENERBIT UNDIP
License
This work is licensed under a Creative Commons Attribution-NonCommercial-ShareAlike 4.0 International License.