NASKAH LENGKAP WORKSHOP IDEAL PARTNER TO ACHIEVE COMPREHENSIVE GLYCAEMIC CONTRIL TYPE 2 DIABETES MELLITUS
Synopsis
Both fasting hyperglycemia and excessive increase in glocuse following oral glocose loading are criteria for the diagnosis of type 2 diabetes mellitus (T2DM). In T2DM subjects three important defects have ben demonstrated; (1) impaired basal and stimulated insulin secretion, (2) an increase rate of endogenous hepatic glocose release and (3) inefficient peripheral tissue glocose use ('insulin resistance').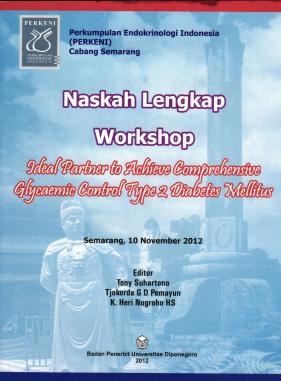 Copyright (c) 2022 PENERBIT UNDIP
License
This work is licensed under a Creative Commons Attribution-NonCommercial-ShareAlike 4.0 International License.