PLANT EMBRIOLOGY BOOK
Synopsis
When asked the question "What is a plant embryo?", one may intuitively think of those that we meet in daily life: the seeds of fowering plants. This is understandable, since much of our diet is made from fowering plant seeds (think of beans, nuts or cereal grains). These seeds contain a mature embryo that generates a miniature form of the adult individual after its germination. This miniature form, the seedling, then goes on to form the adult plant. However, when considering the evolutionary history of plant embryogenesis, it should be clear that this form of embryogenesis is a highly derived state, brought forward by a number of innovations that occurred during the long and rich history of fowering plant evolution.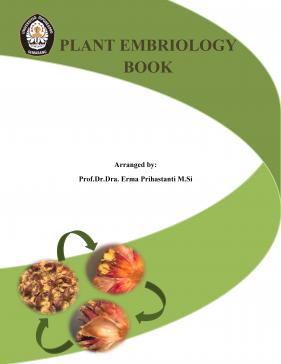 Copyright (c) 2022 PENERBIT UNDIP
License
This work is licensed under a Creative Commons Attribution-NonCommercial-ShareAlike 4.0 International License.